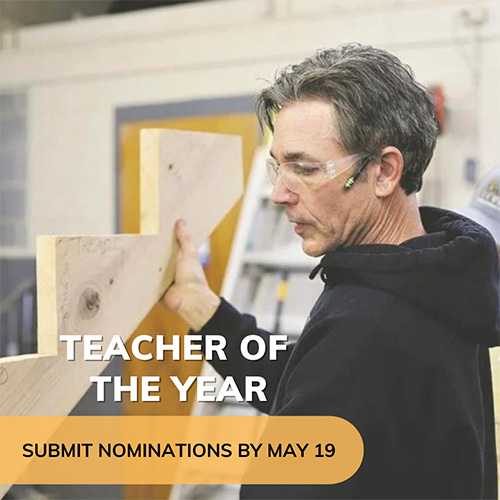 The NCHBA Construction Trades Teacher of the Year recognizes outstanding construction trades educators in the North Carolina secondary/high school system. The winning teacher will personally receive $500, and an additional $500 will be awarded to the school to be used in the teacher's classroom.
To submit a teacher for this award, please complete the nomination form linked below. Nominations may be made by CTE directors, principals and local HBAs. The contest is open to instructors from the construction trades, including carpentry, masonry, electrical trades, plumbing, cabinetmaking and HVAC.
Deadline to submit: May 19, 2023
Submit nomination form, testimonial/reference and any photos you may wish to include by email to Kep Paylor, kpaylor@nchba.org.
The winner will be recognized at NCHBA's Installation Banquet on December 5 in Winston-Salem.