NC High School Students Participate in Carpentry Competition at NC State Fair
The North Carolina Home Builders Association partnered with Apprenticeship NC to sponsor the annual Carpentry Pre-Apprentice Contest held on Thursday, October 21 at the NC State Fair. Students representing more than nine high schools from across the state competed to display their carpentry skills. Students measured, cut, and hammered to construct a doghouse within a 4-hour timeframe.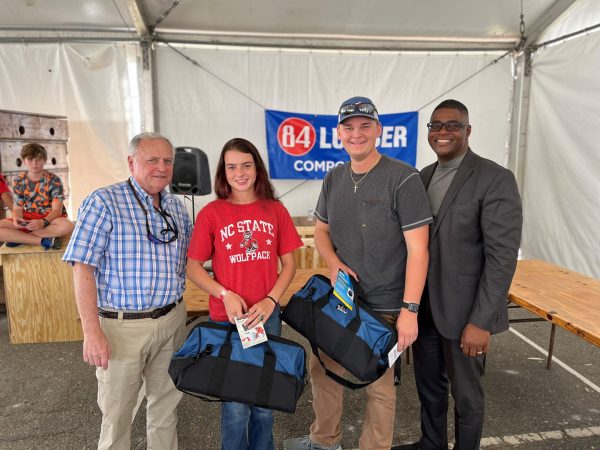 Congratulations to Holly Springs High School students Allison Fanjoy and Drew Sauls on their 1st-place finish.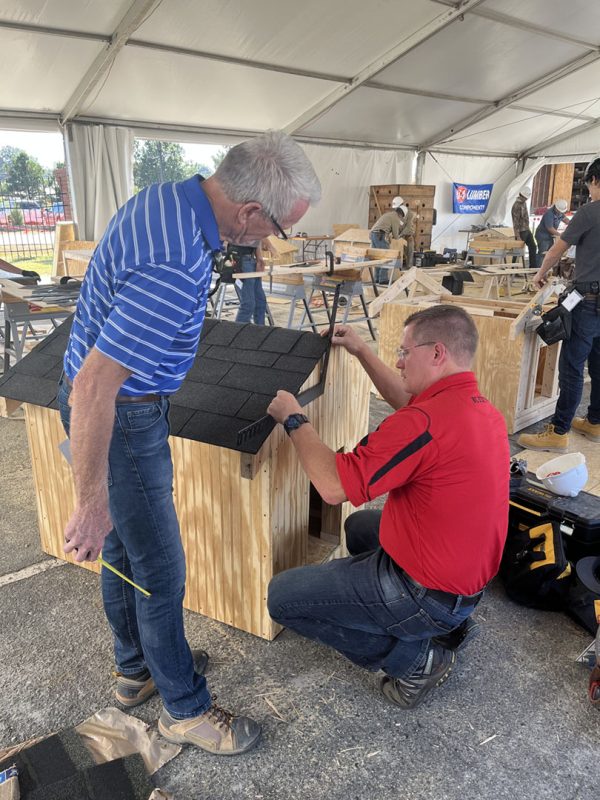 Two NCHBA Past Presidents, Erik Anderson and Gary Hill, helped judge the competition this year.
NCHBA Vocational Education Director Kep Paylor and NCHBA builder member Buddy Hughes both serve on the Contest Planning Committee.
NCHBA wishes to send a special thanks to Builders Mutual and 84 Lumber for joining us in making this event possible.