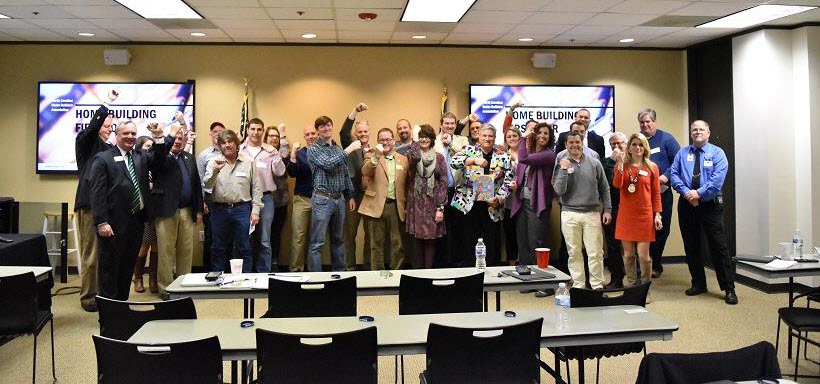 NCHBA Regional Meetings
Start Date
03/14/2022
End Date
03/18/2022
Start Time

End Time

The North Carolina Home Builders Association is excited to once again join with local HBAs and members from across the state for our annual Regional Meetings. Our membership is divided into one of 10 regions statewide representing more than 14,000 member firms.
Each year, NCHBA's Senior Officers and staff spend one week visiting all 10 regions for a Regional Meeting. These meetings are an opportunity for local Executive Officers, leadership, and general members to learn more about NCHBA. From discovering how to make the most of membership benefits to hearing how NCHBA's legislative work protects homebuilding in North Carolina, each Regional Meeting offers an overview of all that the state association does and how it can help.
These events are free to attend for HBA members, however, we ask that you RSVP at one of the links below in order to give us an accurate count of expected attendees.
Monday, March 14
Region 1 Meeting, 10 am
Location:
Professional Builders Supply

Region 2 Meeting, 2:30 pm
Location:
Parleys Sip and Steam
Tuesday, March 15
Region 5 Meeting, 1 pm
Region 3 Meeting, 5 pm
Location:
Deep River Brewing Company

Wednesday, March 16
Region 4 Meeting, 9 am
Location:
Starmount Forest Country Club
Region 7 Meeting, 1 pm
Location:
Foothills Brewing
Region 6 Meeting, 5 pm
Location:
Great Wolf Lodge

Thursday, March 17
Region 8 Meeting, 9 am
Location:
Crowne Plaza Hickory
Friday, March 18
Region 10 Meeting, 10 am
Location: