Students Compete in SkillsUSA State Conference in Greensboro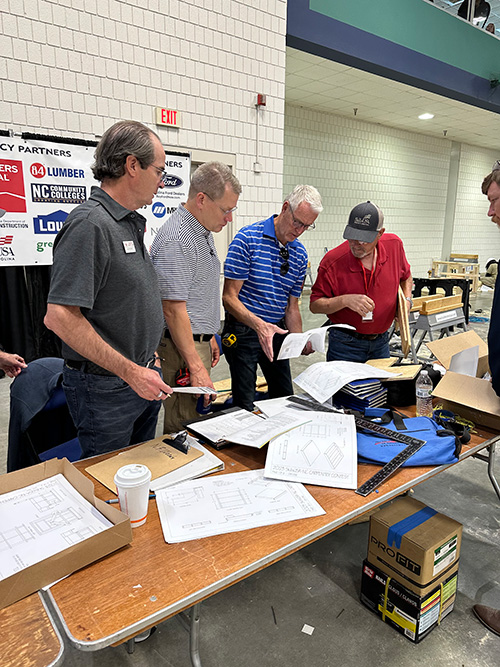 SkillsUSA North Carolina held its annual State Leadership & Skills Conference April 18-20, 2023 at the Greensboro Coliseum and the Koury Convention Center.
The SkillsUSA NC state conference is the largest showcase of Career and Technical Education in the state with more than 2,100 students competing in more than 120 skilled, technical and leadership development competitive events. In addition to student competitors, more than 450 instructors were on-site, along with numerous visitors, volunteers and dignitaries who support building the next generation of leaders in the workforce.
Photo at right: NCHBA Director of Construction Careers Kep Paylor (left) is joined by NCHBA members Erik Anderson, Gary Hill and Mike Gurley.
NCHBA is proud to partner with SkillsUSA to help facilitate the carpentry competition. Special thanks to  84 Lumber, Smith Phillips, Builders Mutual and Beeson Hardware for providing equipment and materials.