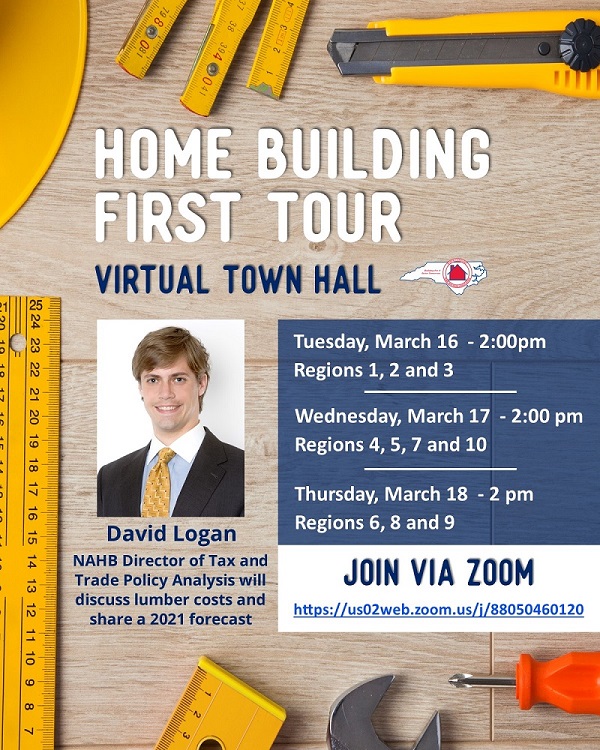 Virtual Town Hall Tour, March 16-18, to Spotlight Lumber Prices and 2021 Outlook
Start Date
03/16/2021
End Date
03/18/2021
Start Time
2:00 pm
End Time
3:30 pm
Virtual | Statewide,
Hear discussion on current economic conditions and an outlook for 2021 during NCHBA's Virtual Town Hall Tour, March 16-18, 2021. David Logan, NAHB Director of Tax and Trade Policy Analysis, will be our guest speaker.
This year, three consecutive town halls will be held virtually via Zoom. We are grouping together local HBA regions for each of the three days:
Tuesday, March 16 at 2:00 pm – Regions 1, 2 and 3
Wednesday, March 17 at 2:00 pm – Regions 4, 5, 7 and 10
Thursday, March 18 at 2:00 pm – Regions 6, 8 and 9
NCHBA's senior officers and staff will be on the call so we invite all members to join us. This will also be a time for questions about NCHBA and discussion of several of the association's events, programs and member benefits.